Archive for the 'Solar Grid Parity' Category
"You don't have to rely on multi-decade forecasts because you don't need to build things with five-year-plus lead times."
In addition to lowest cost, renewable energy systems can be deployed in a 1/3 of the time and modularly compared to large scale thermal plants. This significantly reduces risk for the electric utility and industry pundits credibility who's load forecasting has been way over projected in the last 10 – 15 years as this article illustrates.
The ambiguity during this energy transition period makes forecasting difficult which includes forecasting high cost/risk grid upgrade requirements.
Full article here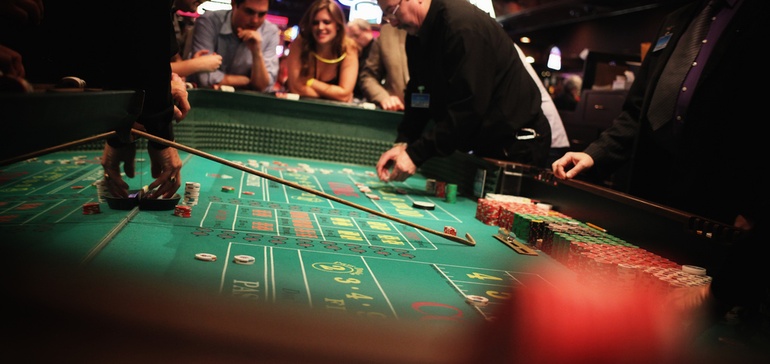 As technology upends grid
fundamentals, is load forecasting a
crapshoot?
Systemic changes to the electricity system make load predictions more difficult, but may also lessen the impacts of mistakes.
Each year, electricity consumers in the United States spend billions more than necessary to keep the lights on, in large part because the utility sector has been overestimating its needs . . . . . .
#electricutility  #renewableenergy  #solarenergy  #utilityIRP
Share this:
Originally posted on solarserver.com, the author of this piece.
As Americans count down to Election Day, more than three-quarters (78 percent) believe the winner of the presidential race should prioritize the faster adoption of renewable energy, according to the seventh annual "Sense & Sustainability" study released on September 13th, 2016 by G&S Business Communications (G&S, New York).
According to the poll, more than 4 in 5 Americans (85 percent) believe customers benefit from having alternatives to conventional power utilities, such as distributed energy resources that include rooftop solar and wind.
In addition, more than three-quarters (77 percent) say government regulators should develop a pricing model that ensures utility companies pay for excess power supplied to the grid by smaller scale, independently owned device operators.
Despite strong public sentiment favoring the next president's focus on renewables, the G&S study found that American opinion is practically split when it comes to elected leaders and their understanding of the costs associated with fossil fuels.
More than half (52 percent) disagree, as compared to 48 percent who agree, that elected officials are well informed about fossil energy's total costs, among them the effects of air pollution on healthcare and the impact of climate change on property insurance.
Americans believe the advantages of market competition may go beyond cost savings. More than two-thirds (68 percent) feel it is more important to have a resilient power grid than to enjoy lower electricity costs.
"Even the contentious nature of this year's presidential campaign could not distract Americans from recognizing the importance of renewable energy to future economic growth and their own personal well-being," said Ron Loch, G&S managing director and sustainability consulting leader.
"It's clear that public interest is served when there are discussions about the broader financial impact of fossil energy and the need to improve both energy efficiency and the infrastructure investment required to build a resilient power grid."
 Americans claim priority of renewables
One of the key finding from the study is that Americans voice strong support for raising the priority of renewables on the White House agenda: More than three-quarters of Americans (78 percent) believe the next president should dedicate more attention to speeding up renewable energy adoption.
Among issues ranked most influential on accelerating use of renewable energy, cost savings from energy efficiency was cited most often (26 percent), followed by energy security (23 percent) and cost to taxpayers for government incentives (19 percent).
The G&S Sense & Sustainability Study was conducted online by Harris Poll in August 2016 among 2,007 U.S. adults.
To obtain a summary of the G&S Sense & Sustainability® Study, please visit the company's website.
Share this:
PV Advocate synopsis:
Cost of installing a PV system continues its rapid YOY decline, 5% – 15% over the last year
Utility scale solar has declined quicker than commercial rooftop and residential sectors
For the first time ever, price decline came from reduction non-module hardware and lower soft costs as module prices held consistent throughout year
Capacity factors have increased as a result of more tracker use, better system design and advances in module technology.
Note: Below was originally written and posted on Vox by writer David Roberts , david@vox.com 
The fate of the world depends on driving down the cost of solar power.
Yes, that's a melodramatic way of putting it. But it's not wrong. Any scenario that has humanity avoiding the worst ravages of climate change involves explosive global growth in solar power.
That's why the US Department of Energy has a program, the
SunShot Initiative
, devoted entirely to driving down the cost of electricity generated by solar panels — the target is solar power with $1 per watt installed costs by 2020, a 75 percent reduction in costs from 2010.
So how's that going?
Happily, Lawrence Berkeley National Laboratory (LBNL) releases a set of reports each year devoted to tracking solar prices; they've just released the latest editions. Long story short: Prices are steadily falling, more or less on schedule
There are two reports, one for each type of solar power. One is on "utility-scale solar," which means solar systems larger than 5 MW. The other report is on solar photovoltaic (PV) systems under 5 MW.
Those are two very different markets, but I'm going to squish them together in this post, with the help of a bazillion charts.
Solar is growing, growing, growing
Here's a good scene-setter. It shows historic and projected solar power capacity additions, by technology. (We'll get into the difference between CSP and varieties of PV below — ignore for now.)
A few things to notice about this chart. First, there's about 29 GW of solar installed in the US now; LBNL expects that to clear 100 GW sometime around 2020. That's crazy-fast growth (from almost nothing in 2007!), but it will still only put solar at around 3 percent of the US electricity mix in 2020.
 Second, on a total installed capacity basis, there's been more utility-scale solar than small solar since 2012, and that is expected to continue for at least the next five years. For all the hype around rooftop solar, big power plants remain the solar workhorse.
Third, the giant spike in utility-scale PV happening this year is an artifact that reveals how much solar still depends on policy. Everyone thought the 30 percent federal investment tax credit (ITC) for solar was going to expire this year. Contracts signed in 2016 would have been the last to qualify. So there was a huge rush to get projects on the books.
As it happens, the ITC was unexpectedly extended late last year (it will phase out over the next five years), or else the spike would have been even bigger. As it is,more than twice as much utility-scale PV capacity will be added in 2016 than in any previous year.
Prices for utility-scale solar are falling
Prices are falling for both big and small solar, though at different rates and for different reasons. Read the rest of this entry »
Share this:
For the first time in its 100-year history, the electric utility industry in the US did not have an uptick in electron sales exiting a recession. This is due to a number of factors including the strong emphasis on energy efficiency programs over the last 10 years, growth in distributed generation behind the utility meter, demographic shifts with movement to warmer climates and an economic downward reset after the large bubble burst which led to the great recession.
Combined with growth in renewable energy and independent power producers (IPP), this lack of growth has caused extensive discussionand consternation about the future of the electric utilities and their ongoing viability as going concerns in the energy industry and on Wall Street.
Recent discourse centers on the rise of residential PV due to the well-documented reduction in cost of PV systems over the last 6 years. PV deployed on homes now competes with retail priced energy from the electric utilities, which is now at cost parity in many locations.  With the emerging development of PV combined with energy storage using batteries, the conversation is about a utility death spiral that goes like this: as more and more homes deploy solar with batteries, the electric utility loses more and more revenue which requires them to raise rates which then encourages more adoption of residential PV by home owners.
While there is no question that the electric utility industry is going through a large and painful transition to a new and yet to be defined business model as a result of the aforementioned issues, it would seem highly unlikely the electric utility business model would go away completely as many pundits would suggest, for the following reasons:
1)   They possess a regulatory-granted monopoly which evolved to serve a nationwide public need for robust and reliable electric service;
2)   They have low cost of capital in an industry that requires large capital expenditures;
3)   They operate at unprecedented scale with corresponding efficiencies;
4)   They own and operate the grid infrastructure.
There is no question that the utility industry has historically been slow to react or plan for the current disruptions in the energy industry. They also have a dismal record when entering new markets and seeming unwilling to accept new or disruptive technology trends and business models. With the exception of a few forward-looking utilities such as NRG, the power utility providers of today have been non-reactive to very large and visible recent trends that are a direct threat to their electron sales-only model. In many instances they have been hostile and retaliatory. But the reasons above provide a very strong platform for a competitive advantage that is unlikely to see the electric utility demise anytime soon especially now that they are waking up to not only the threats but the opportunities.
Many high profile participants and pundits have been predicting that renewable energy will be larger than 50% of total generation in the future and that all clean energy generation will come from the non-utility players. While I have very little doubt that renewables and in particular solar energy will be a large piece of the generation pie (as smart grid technology and grid improvements are implemented), the electric utilities with their regulatory monopoly, cost of capital advantages, and ability to implement at enormous scale will own a much larger share of the clean energy generation than most observers realize.
Utility adoption of renewables, energy efficiency, energy storage, distributed automation grids and other new business models are beholden to the same issues that IPP's and other non-electric utility energy market participants face – the transition away from a 100-year old, one direction, aging grid infrastructure to a smarter, automated, bi-directional grid that is hyper-efficient.  This will take time but I give the advantage to the larger electric utilities who are uniquely positioned to both steer the smart grid design and deployment and then efficiently phase their participation in the new energy economy accordingly.
Share this:
A good update from Lazard's annual look at Levelized Cost of the Energy (LCOE) for alternative and conventional energy sources illustrates two interesting developments: 1) the continued progress of solar photovoltaics (PV) reduction of cost and competitiveness with conventional brown fuel generation and 2) the cost reductions in the battery storage market.
A key metric for project finance entities, PV LCOE has been significantly reduced by ongoing year-over-year cost reductions of PV hardware, balance of systems (including installation methods) and financing. The result has been a robust PV market both in North America and globally at a time when government support has been steadily declining.  (LCOE is defined as all the expense line items of a PV system's installed cost + the total lifetime cost of the PV system divided by the total amount of energy output in kW hours that the system will put out over its lifetime. A simple LCOE calculator here). A signifcant recent example is  SunEdison's utility scale PV project for the City of Austin which is supplying energy in year 1 at just under $0.05/kWh  as part of a 20 year supply contract. This contract will likely save the city's electricity rate payers money compared to conventional brown fuel sources.
The most interesting data in the Lazard report is the all-important progress of energy storage cost and performance. Renewable energy has large value generally when the renewable fuel source is available–when the wind is blowing or the sun is shining. For example, in the early evening a solar array is winding down production at a time when the peak energy demand on the utility grid is still elevated. Solar battery storage significantly increases the value of solar during this time, as solar power stored in the batteries can service this demand at a competitive cost depending on the location.
In addition, solar battery and other storage media can also provide voltage, frequency regulation (Hz) and ramp rate control for PV systems, which enable grid operators to have more control and confidence in the interegrity of their grid with a large number of intermittent distributed resources on their systems.
Notably, energy storage is not required for renewables solely because of their inherent intermittent generation function. Some of the Independent System Operators who manage the transmision and distribution grids nationally need storage throughout their grid to manage their ongoing demand response and frequency regulation challenges. This is due mainly to localized issues such as in the PJM ISO where they have a dearth of energy generation and other grid architeture issues.  PJM embraces and rewards energy storage operators whose storage, placed strategically throughout the grid, helps them smooth out demand spikes and control frequency swings.
In a future post I will review the various storage technologies including battery, compressed air, hydro and thermal.
Share this:
It's no secret that solar PV module costs have plummeted in the last 24 months. The improvements in non-module balance of systems (BOS) and installation processes are now leading the total installed cost reduction assault with less publicized but equally significant developments in solar PV hardware, software, process and logistics.
One intriguing development has been Gehrlicher Solar's development and use of ground mount installation robotics to reduce the cost of installation of solar PV modules in the field. (disclosure – this author works with Gehrlicher) A great video of this robotic system in use can be found here.
Over the last 15 year's, Gehrlicher has lead this BOS cost reduction race on a number of fronts including quick install racking, cost reducing wiring harnesses and other BOS components under the Gehrtec® brand. The company recently installed 34MWp's of ground mount hardware and solar PV modules in 10 months in Germany which is a stunning illustration of this BOS progress.
€1/Watt ($1.50/Watt in US) installed is just around the corner, stay tuned!
Share this:
With the PV industry, nothing is as it seems. The industry is influenced by a myriad of technological, business, economic and competitive forces both inside and outside the industry. Current media rhetoric holds that the industry is crashing (more on this erroneous assertion in my next post) and the finance community is fleeing the industry. The latter claim couldn't be further from the truth.
While working on various PV project developments over the years, I often heard from finance entities that they viewed solar PV energy as highly risky, which created a higher cost of capital and demands of higher IRR's, among other negative effects. As one partner from a large national bank said, "We know how to finance a combined cycle natural gas plant – the entire product comes from GE or other well-known sources and the technology risk is well understood. With PV projects, there are a number of different component brands which make up the generation asset along with a number new variables that we don't know or understand. It has our risk antennae up significantly."
But in the past 12 months, and most recently at the REFF 2012 in Manhattan, I am consistently hearing from marquee finance entities that they now view a PV generation asset no differently from other assets, as the risk and business models are now well understood. This is a major milestone for the PV industry, and when combined with the inflection point of declining solar PV energy cost at retail parity with brown fuel generation cost, bodes well for the continual growth of the solar energy in the next 5 years and beyond.
Share this:
Numerous solar industry analyst forecasts and media articles herald the U.S. as the next big market opportunity for global PV solar energy suppliers. Many offshore PV industry
companies have been setting up distribution and facilities across the country to position themselves for this growth opportunity.
At a recent Wall Street alternative energy conference, progressive utility CEO David Crane , a strong solar energy supporter, gave his view about government support for renewable energy. The federal government is too paralyzed to produce any meaningful support policy via either climate change or energy legislation, says Crane, but the renewables business will move forward strongly on the strength of state level legislation.
While the state-by-state paradigm has been credited with slow but steady solar energy growth in the U.S., the mid-term elections of 2010 resulted in new legislators in various states who have been reversing support mechanisms for clean energy and climate change mitigation.
The most recent example is New Jersey Governor Christie's recent reduction in the state renewable portfolio standard (RPS) target (30% by 2021 now 22.5%) and language that may remove enforcement teeth for meeting the threshold by making it voluntary for utilities.  (An RPS is a requirement for utilities to produce or buy and sell a certain percentage of renewable energy to their customers.) He also withdrew New Jersey from the highly successful Regional Greenhouse Gas Initiative, an alliance of nine North East and mid-Atlantic states.
Seven other states have quietly reduced their RPS mandate and diminished or eliminated penalties for non-compliance by the utilities in the last few months.
Governor Christie and other detractors of RPS mandates routinely cite escalating costs to ratepayers (utility customers) for their lack of support. Christie believes the RPS is an "unreasonable transference of wealth from ratepayers at large to solar developers." But an extensive Lawrence Berkeley National Laboratory RPS report in 2010 and more recent studies show that the "cost is a fraction of a percent." Tiny by anyone's standard.
The trade off, producing more clean energy which reduces health care costs and environmental damage costs (compared to burning fossil fuel) while creating a high number of quality jobs (17 jobs per $1M spent vs. 5 jobs per $1M spent in oil & gas sector)  in a new economic ecosystem, for that small cost, would seem like excellent bang for the dollar spent. Am I missing something here?
The chart above shows the projected amount of installed capacity (in yellow at top) if current RPS programs are kept in place. Approximately 6 million tons of C02 would be displaced annually if achieved, along with elimination of large amounts of ground level particulate pollution.
With the rapid reduction in the installed cost of PV systems, declining RPS programs may become less important in regions where high utility cost and other factors line up to make winning project proposals that are close to retail cost grid parity (including only the federal ITC incentive) in the very near future.
Recent, high frequency, global extreme weather events are affecting crop yields and increasing negative feedback loops, not to mention causing significant loss of human life. I am deeply concerned about the near term, current generation effects of climate change. With C02 levels now approaching 400 parts per million (350 ppm is the generally agreed tipping point) these decisions and others like it are reckless and irresponsible in my opinion.
Share this:
The weekly update shows average sales price on the spot market still declining in all categories with the exception of inverters.
With inventory likely backing up at manufacturers, distributors, integrators and installers, many PV manufacturing companies have announced idling of production capacity. An example is REC's recent announcement here.
It's likely that the price bottom is near. With the corresponding drop at the installed cost level, many projects on hold that had borderline financing attributes in Germany, Italy and the U.S. will now go ahead as retail grid parity will become the norm in high utility cost regions. In addition, the race is on in Germany, again, before the next ratchet down in subsidy program. Q4 and Q1 2012 may see a return to manufacturing capacity utilization growth and normal 3 month inventory work through.
Share this:
Following up on my 4/22 and 4/29 solar energy supply chain posts, the average selling price (ASP) of the main PV system components is still in decline across all categories as demand weakens further and manufacturing capacity continues to build.
Many industry observers believe that pricing will stabilize in 2H 2011 as inventory is worked through now that the Italian subsidy program has finally been announced giving markets some certainty. In addition, other markets (U.S., China & India) should continue to ramp up. Whether these markets can ramp quickly is the main question.  With global 2011 demand figures ranging from 16GW to 22GW (Tier 1 Asian manufactures can supply 15GW) and manufacturing capacity heading toward 30GW, the picture is not good for module manufactures with high operating leverage and weak balance sheets. Overall, this is difficult market to forecast demand and supply chain pricing will continue to slide with this lack of demand clarity.
Share this: